About Padwick Builders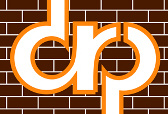 The original company was formed in 1978 by Dave Padwick aged 19. After obtaining his advanced bricklaying qualifications, he recognised the demand for high quality bricklaying services.
These early years consisted of large bricklaying contracts predominately in and around London, building up to the company employing over 100 bricklayers.
This business model continued for 10 years. After 1988 the company scaled back its London operations and determined to concentrate on main contracting and sub-contract bricklaying in the wider area of the South East.
In 2000 Olaf Christiansen, Chartered Quantity Surveyor, joined the company as a partner. His extensive experience working for main contractors in the UK and Far East helped the company keep pace with an ever evolving industry.
The company now focuses on developing long term partnerships with architects, main contractors and clients, building strong working relationships with a view to carrying out years of repeat business.
In April 2013 Dave Padwick decided to take early retirement and Olaf Christiansen took over the business; which continues to trade as Padwick Builders Ltd, being well known and respected, both locally and within the industry.
"I cannot tell you how pleased I am with the wall. Thank you for all your advice regarding the building of the wall. Your help ensured the wall not only complements our property, but enhances the garden. Would you also please pass on my thanks to your team. The conditions were not ideal, but the guys were always very courteous, the site kept tidy and the work was carried out without any disruption to us or the neighbours. The build was completed to a high standard and well within your estimated deadline. At the end of the job, the guys left the site and surrounding area in a much better condition than they found it. Thanks again".
Laverne Hughes, Mill Road, West Chiltington